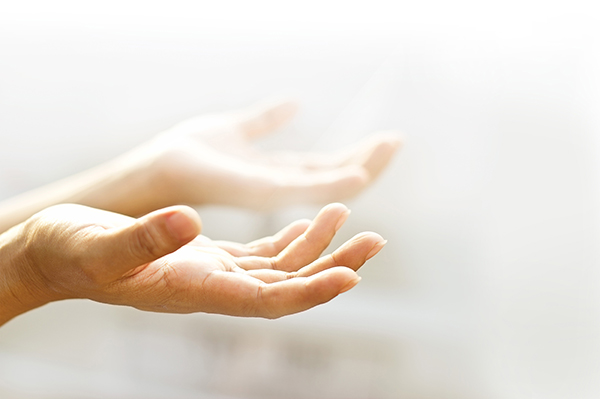 The last few years have buffeted my heart and mind with storms of unease, worry, and simple bewilderment at the times we live in. There is an acronym for this: VUCA. It stands for volatility, uncertainty, complexity, and ambiguity and, I am told, we are all exposed to a "VUCA" world.[1]
As we experience the difficulty of navigating this world, the most common reaction is anxiety. Since none of us can comfortably live with anxiety, we naturally look for ways to cope. Some of us address rising anxiety by fighting change and, sometimes, by fighting people who represent potential change. These are not unexpected reactions, but rarely are they helpful or healing. I have been blessed during these stormy times to have been part of healthy conversations with spiritual partners who sense God calling them to reimagine new ways of doing church, creative ways of loving neighbors, and soul-feeding rhythms that help us courageously walk these uncharted paths.
The story of Peter walking on water has specifically spoken to me in these swirling times. I deeply resonate when I read: "But when he saw the wind, he was afraid and, beginning to sink, cried out, "Lord, save me!"[2] The first message I receive from this passage is to keep my eyes on Jesus in the storm. The second is the good news that the storm is not causing Jesus any anxiety. The third is when I keep my eyes on Jesus long enough, I see one who loves this world (and all who inhabit it). I also see one who is more than able to guide me step by step. I find a deep breath of life when I remember, as the author Chris Webb helpfully reminded me, "This wild, disordered, amazing, pain-wracked, elegant, sometimes incomprehensible world is, above all else, loved by God."[3]
Praying "Come, Holy Spirit" expresses a level of humility that trusts the Holy Spirit to guide, reveal, and form my life and the lives of others.
While there is good work to do in looking at broken practices, systems and processes in our local church, denominations, and world, our highest calling is to be a Holiness people who love, speak, and act by the promptings and guidance of the Holy Spirit, and who trust God with our present and future. The speaking and acting will include addressing systemic issues, but we cannot be consumed by this work in ways that look more certain than humble, more like hate than love. Our hope is renewed when we remember that God is not constrained by our limitations, imaginations, or timetables.
Recently, I visited a group who is reimagining how we do church. I noted the beauty of beginning with the prayer "Come, Holy Spirit" at each gathering. I found myself breathing deep of a renewed trust, release, and assurance that God is faithful to me and whoever has gathered. This simple prayer is a reminder to guard my heart, soul, and mind from the temptations of functional atheism. This type of atheism in no ways denies the existence of God, but somehow begins to speak and act in ways that suggest God's will and work in the world is dependent on us, our actions, our spoken word, our control. God can and will use us as a means of grace, but the salvation of the world—or even our neighbor—is not our work, but God's.
Praying "Come, Holy Spirit" expresses a level of humility that trusts the Holy Spirit to guide, reveal, and form my life and the lives of others. My best gift is to give witness to encounters with God (through scripture and prayer) and God's people that continue to form my Spirit-led, Scripture-fed life as a follower of Jesus. Praying "Come Holy Spirit" helps me to continue to acknowledge there is more of the life of God for me to know. The winds of change are not to be feared, but represent a place and time in which we can trust the Holy Spirit to guide us as we prayerfully practice a deep listening—individually and corporately. Therefore, I pray over all of us and over all our anxieties, "Come, Holy Spirit."
[1] The acronym VUCA was publicly published in 1991 by Herbert Barber. The method was developed after the concepts presented by Warren Bennis and Burt Nanus in their book Leaders: The Strategies for Taking Charge.
[2] Matthew 14:30.
[3] Webb, Chris The Fire of the Word: Meeting God on Holy Ground, IVP Books 2011, p.43.