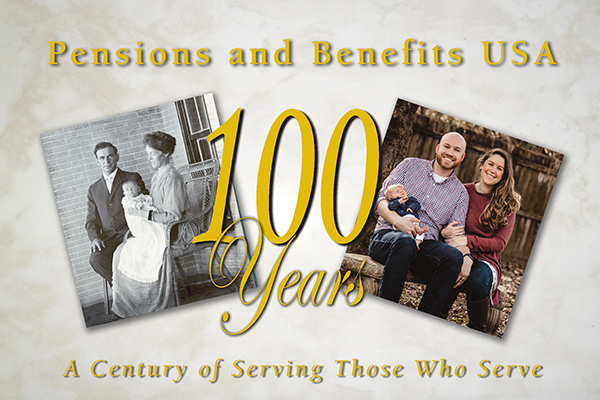 The work of Nazarene Benefits USA (NBUSA) celebrated a century of service to ministers and their families in October 2019. The initial work of this office began on October 4, 1919. That's when the General Assembly of the Church of the Nazarene created the General Board of Mutual Aid. It was an expression by a young denomination to collect and distribute donations to assist pastors and families caught off-guard by illness or death. Stan Ingersol mentions one of the founders of this work, F. M. Messenger, in this article.
Today, the faithful contributions of districts and congregations to the NBUSA Fund provide retirement assistance, survivor benefits, benevolence, and more to almost 17,000 active and retired ministers, church-employed laypersons, spouses, and widows.
If you'd like to know more about ministerial compensation, retirement planning, taxation, or other clergy-related financial matters, let's have a conversation at 888-888-4656 or benefits@nazarene.org.
Learn more about our history at the link below.