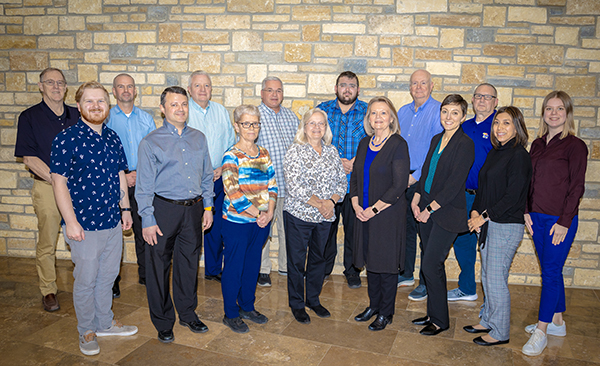 Nazarene Benefits USA
Nazarene Benefits USA (NBUSA) is responsible for administration of the only denominationally-approved benefit plans for employees of Nazarene churches and institutions in the U.S. To do this, we leverage district and local church giving to the NBUSA Fund, which makes it possible for us to provide retirement and insurance plans, benevolence (such as medical assistance), and information. Our service to Nazarene ministers began in 1919.
We are committed to excellence, service, integrity, and transparency as we partner with districts and churches to offer innovative plans tailored to the unique needs of those we serve.
Participants
Those covered by the benefit plans we administer are called "Participants" and are those who currently serve or have served the Church of the Nazarene in a local, district, or general church setting. U.S. educators are also considered Participants. Specifically, Participants include all U.S. ordained/licensed/commissioned ministers, evangelists, district superintendents, missionaries, chaplains, Directors of Christian Education, Ministers of Music, business managers, and church-employed lay people.
Staff
NBUSA is staffed by a group of dedicated professionals, both clergy and lay. Together, we have nearly 200 years of experience.
Our motto is "Serving Those Who Serve".
Ministry Partner
Learn more about the services we provide for ministers in this brief video.
Serving you are…
Administrative Staff
Kevin P. Gilmore, Executive Director
Roger Creeden, Director of Operations
Emily Bartlett, Operations Manager
Ron Bell, Technology Supervisor
Mark Graham, Communication Resources Manager
Keith Hindman, Compliance and Benefits Manager
Lavonne Rieck, Office Manager
Support Staff
Cameron Crowder, Communications Design Specialist
Ken Paynter, Software Developer/Programmer
Michael Thomasson, Technology Specialist

Benefits Services Staff
Dalton Hayse, Benefits Technician
Charma Mathias, Sr. Benefits Technician
Janet Morgan, Sr. Benefits Technician
Anastasiia Warriner, Benefits Technician
Randy Wilkinson, Sr. Benefits Technician