Haga clic aquí para ver esto en español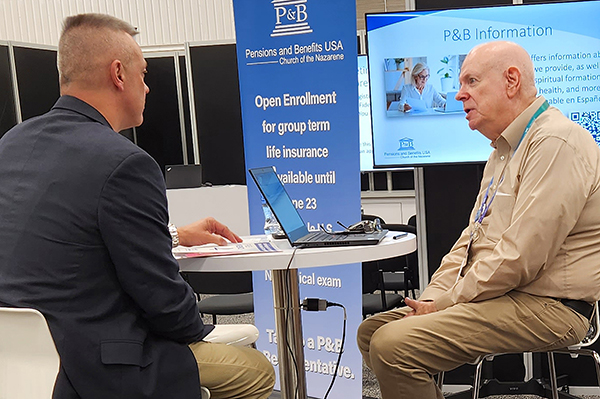 More than 500 persons stopped by for conversations with representatives of Pensions and Benefits USA (P&B) and our partners during General Assembly 2023. P&B was joined in the exhibit hall of the Indiana Convention Center by representatives from Fidelity Investments, The Hartford, and GuideStone Financial Resources.
Almost 400 persons attended workshops on topics that included P&B benefits, investing for retirement, Social Security, health care insurance, and more. Many also took advantage of the open enrollment for group term life insurance, which ran from June 1 to 23.
"We made more than 1,000 contacts at our booth from Friday through Monday," P&B Executive Director Kevin P. Gilmore said. "It was a good time for us to listen to the concerns of those we serve and to answer questions about the benefits and services we provide."
For those who would like more information on the workshops and items discussed at the P&B booth, check out this link.