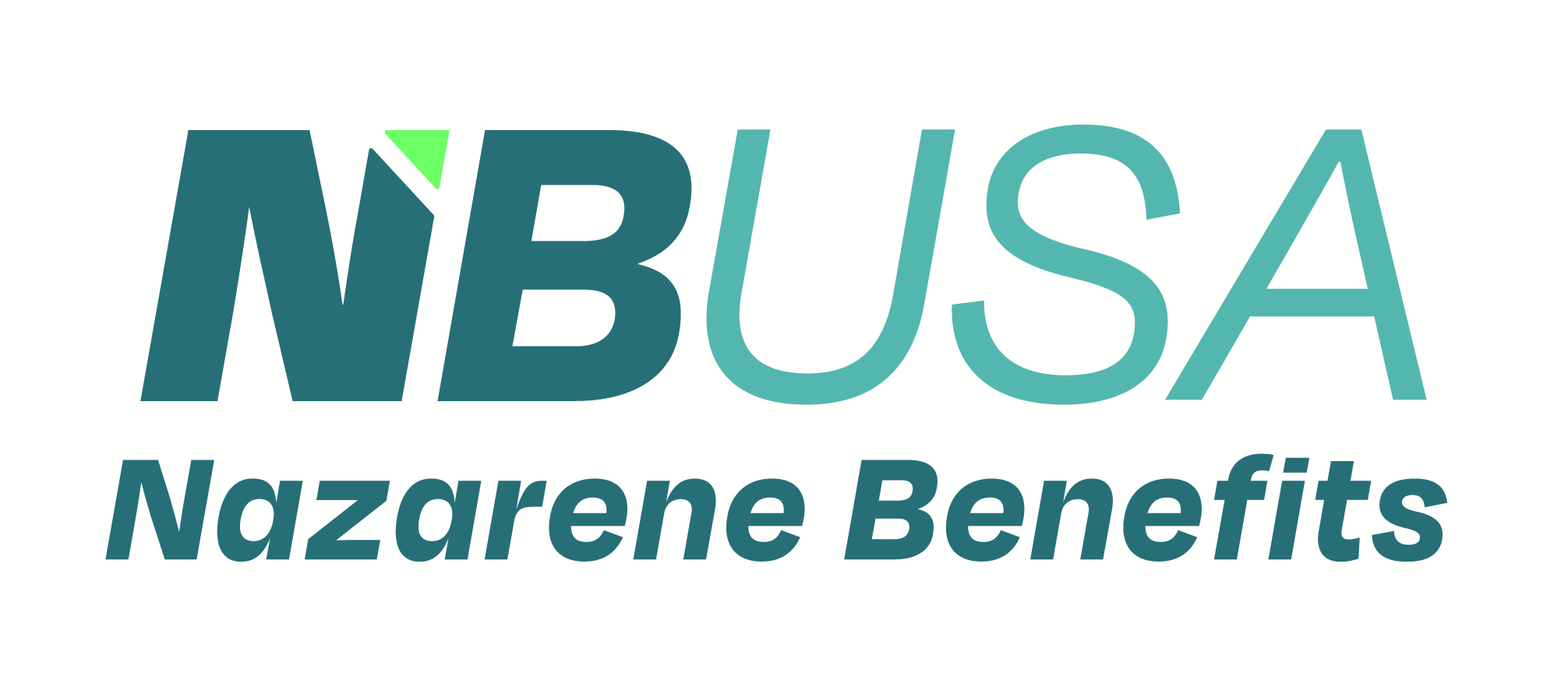 During the coming weeks, you will notice changes when you visit the website or receive information from Pensions and Benefits USA. Our name is changing! In February of this year, our board of directors authorized the change to "Nazarene Benefits USA" (NBUSA) to better fit with our mission for the 21st century.
"Ensuring we meet our commitment to fund the pension plan for ministers has always been, and will remain, a top priority for us, but since the pension plan was closed to new participants in 1996 our focus for active ministers has been on the defined contribution (403b) plan and other benefits and services," P&B USA Executive Director Kevin Gilmore said. "So, it was time for a name change that best reflects the entirety of our mission and purpose. The name Nazarene Benefits USA better represents who we are and the services we provide for ministers and other church employees as we continue our commitment to support them in our second century of service to the denomination. Our name has changed, but not our dedication to serving those who serve."
Gilmore said the new brand is in the process of being rolled out with a new website address, logo, and other changes.
Pensions and Benefits USA began as the Board of Mutual Aid in 1919, and almost immediately was renamed the Board of Ministerial Relief in 1920. The tag of "P&B" became a favorite way of referring to the office after 1972, when the name was changed to the Department of Pensions and Benevolence. That name officially changed to Pensions and Benefits Services in 1980, and to Pensions and Benefits USA in 1985.
"We like to think of Nazarene Benefits USA as a new name for an old friend that remains committed to serving ministers, so they live and finish well," Gilmore added.